Nepal Oolong Himalayan FTGFOP 1 first Flush Orange Hill
Oolong tea handmade in Nepal.
Here in Nepal, hand-worked tea finds its full value and this is how just a few kilos are harvested every year of this exceptional tea the strong character of the Himalayas .
This enchanting spring freshness is unequivocal. An attractive light yellow cup will satisfy all your desires for an absolutely exclusive tea.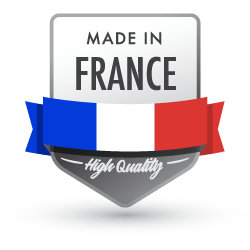 Description
FBKT La Fabrikathé, artisanal tea made in France
Teas and infusions are made from ingredients rigorously selected for their taste quality and their virtues, by FBKT.
Natural ingredients, little processed: generous pieces of dried fruit, colorful flower petals, delicious candied fruit, warm spices.
Our teas and infusions are guaranteed without any synthetic aroma by FBKT.
The choice of organic, more and more local, as soon as we can.
FBKT performs rigorous quality control during the selection of raw materials, manufacturing processes and the selection of new mixtures: it is tasted and analyzed in the laboratory. World teas selected on site by our tea sommelier from FBKT, in the most remote places of China, India, Japan ...
Ingredient:
Preparation advice:
13g per liter
2-4 min
100 ° c
Data sheet