Savonnette miel 100 gr
Honey Soap
The know-how of Marseille soap "le Serail" combined with the sweetness of honey and we get this beautiful soap that softens and nourishes your skin.
Tax included
24 / 72h delivery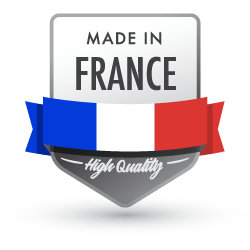 Guarantees secure payment :
We accept most credit cards.
Delivery Policy : We can ship in Europe 3-5 days, free from 30 €
Returns policy :
You may return most new, unopened items within 14 days
Description
Honey Soap
Since 1949, the master soap maker "Le Serail" has been making Marseilles soap using traditional methods. This time, he combined the virtues of Marseille soap with the sweetness and smooth side of honey to give us a perfect soap for everyday use on our skin.